I know. I know I know I know. I know…this is supposed to be a London based blog. BUT I am going away to India for 3 months very soon and don't want to let that get in the way of me writing. At this starting point I feel it better to write something than nothing! So I instead what I am going to do is write a list of what I intend to take on my trip to India to make it as waste-free as possible. Therefore its not technically about London, but I know many London-based people like to travel, and all of the items listed can be found within London itself. So here we go…
I believe travelling is one of the most important times to focus on personal waste production. Being in another country, littering or producing litter could be seen as a form of  disrespect. Though maybe a bit cringy, the saying 'take only photos and leave only footsteps' is meaningful. It is even more important if travelling in the Global South, where many of the countries are already facing the brunt of climate change as a result of our western pollution producing habits since the industrial revolution.
Nevertheless, I also completely sympathise that backpacking can be one of the most difficult times to reduce waste production. Constantly being on the move makes it is hard to prepare to avoid plastic. You never know what situations or places you might find yourself in.  Hopefully this packing list will provide some staples, but also some ideas for helping out when those unexpected moments arise.
In general I am trying to pack as little as I can to make my rucksack as light as possible. I therefore am only listing what I believe are the bare necessities. Some of the items I haven't yet tried out in practice, but I will be updating this post as I go along, as no doubt more challenges (and therefore tips) will spring up. Any items mentioned are all my own personal buys/finds/reviews and have not been influenced by external sources in any way.
So without further ado…
My Ultimate Zero Waste Backpacking List
Bags
1 x large travel rucksack – Borrow if you can! Lots of people have decent quality backpacking rucksacks, so if you are going away see if you can borrow one! Backpacking isn't something people tend to do on a regular basis (unless they are very lucky), so it makes sense to share or lend from others. If you are still keen on using your own, then make sure you invest in a decent quality bag that will last a lifetime. It is also worth looking at the ethos of the company and try to find one dedicated to environmental sustainability. I will do some research and link some companies here soon.
1 x day rucksack – again borrow if you can. If not buy one that is durable and will last you years upon end. As this is smaller , you could also think about getting one with natural fibres, which won't produce micro-plastics.
3 x medium sized cloth tote bags – great for separating different clothing items so that you can easily access them. I.e. tops in one bag, bottoms in another… Also useful for those times you need and additional shopping bag.
3 x smaller cloth bags – these are really useful to have to organise your main bag when travelling. Keeps dirty underwear, gifts, jewellery, or whatever else organised and separate from the rest of your stuff. I hand-made mine on the sewing machine using old scraps of material and clothes, but they can also easily be made by hand sewing too! I will add a small step by step diagram on how to make these soon. These bags are also great for purchasing bulk foods – but that's for a later post.
On the go
A list of things to keep in your daily out-and-about rucksack at all times
2 x Tea towels – useful for many reasons. Whip it out at street seller venues so you don't need to use paper plates/bags. Use it to wrap up and protect gifts. Have it on hand to dab your sweat away. The possibilities are endless…
Tiffin box – similarly useful for things such as street food venues, but especially so for liquids (curry, sauces, soup for etc.). Also great for storing things such as soaps/shampoo/perfume etc. as it prevents leakages in your bag! India is the home of tiffin boxes to I am very excited to purchase some when I get there. In London you can find cheap ones in local Indian home stores (have a look around Tooting or Ealing) which are usually priced around £3-6 depending on the size you go for. If not you can find them online (though they are usually a little more expensive getting them this way). Tiffin boxes are made from steel and are therefore durable, recyclable (at the very end of their life) and don't have the risk of plastic leaching into your food.
Jar – a small jar is useful not only for storing any  liquids you might want to bring, but also for drinking out of when travelling. India is a big tea drinking country, which is usually served in little paper cups. I am hoping to use a little jar instead. If you preferred you could bring a re-usable cup such as a KeepCup.
Large water bottle – one of the hardest things to replace whilst travelling is plastic bottles, especially if you are visiting places where the water might make you ill. You can purchase water purification tablets and use those to filter local water, however it does tend to have a very strong taste of chlorine which I am not sure I can stomach for 3 months straight. Instead what I intend to do is take a large water bottle (1.5 – 2 litres) and fill it up from the big water dispensers (see picture below to see what I mean) at the hostels or hotels I stay at before I leave in the morning, and then continue this from restaurants etc. throughout the day. This will hopefully prevent me from buying a new bottle every time!
One of your cloth totes – Handy for if you do some extra unexpected shopping and don't have any room in your rucksack.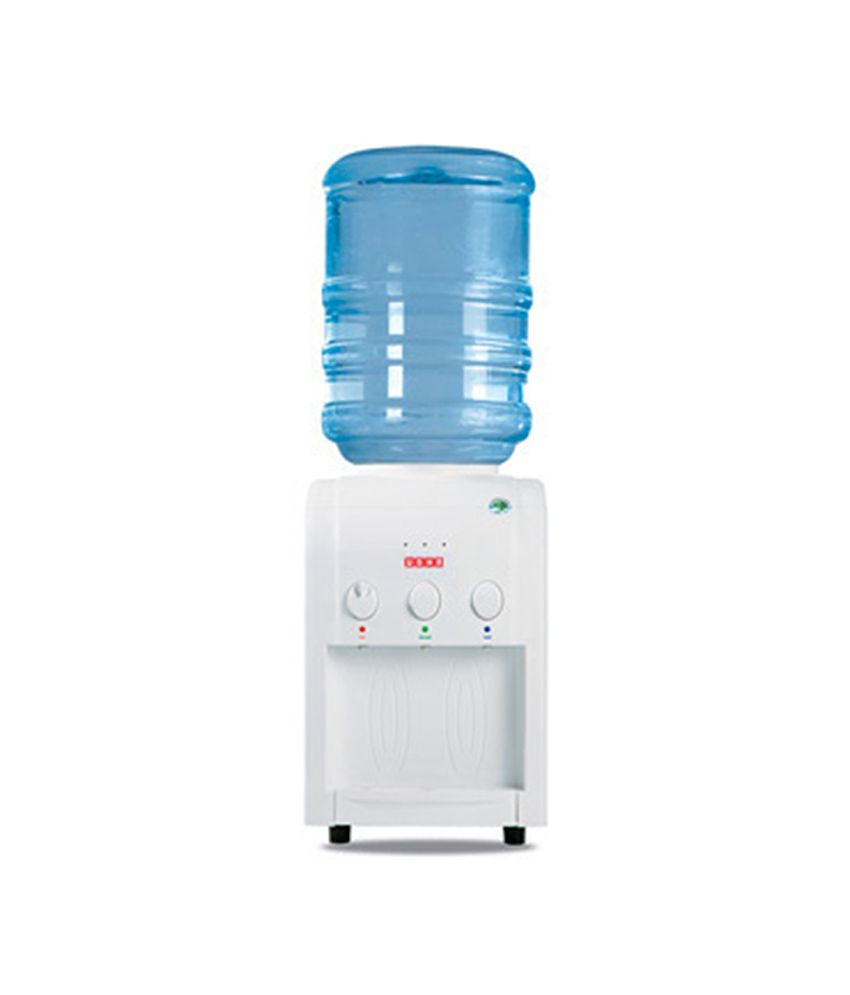 Clothes
I won't go into too much detail here about clothes as everyone has different wardrobes. But as a standard I would recommend cotton/linen or natural fibres as these are cooling, and also don't produce horrible micro-plastics that are getting into our oceans. Organic materials are another step up. But these are often expensive, and personally I think buying second hand is an even better solution as it means less needs to be produced. I am packing for all kinds of weather so my list includes: 1 x linen mix t-shirt, 1 x linen long sleeved shirt, 1 x linen trousers, 1 x warm long sleeved top, 1 x rain mac, 1 x Espadrilles, 1 x Birkenstocks, and 2 x maxi dresses.  I intend to buy a couple of scarves whilst there to cover my shoulders/ keep warm.
Toiletries
Muslin cloth – Helpful for soaking up sweat and as a makeup remover pad (give it a quick wash after a few uses and use all over again!).
Small jar of coconut oil – make sure its leak-proof! – works brilliantly as after-sun, chafing soother, make up remover, lip balm and moisturiser all in one. Can also be used as a mouth wash using the oil pulling technique.
(Tinned) shampoo and conditioner bars – Life savers! If you are travelling for extended periods of time I really recommend investing in a shampoo and conditioner bars. Not only are they waste free (they don't need packaging), but because they are bars there is no chance of them leaking all over your clothes during bumpy journeys. They also last forever. The ones I currently have are from Lush. You can also buy cute little tins to store them in when you buy them. I realise there are probably even more eco-friendly shampoo bar brands (which may also be cheaper), but for the moment Lush is what I have. I usually double up in the shower and use the foam on my hair from the shampoo as body wash.
Mosquito spray – I admit I am unsure what to do here. I am planning on making my own mosquito spray using this recipe: 30 drops Citronella oil, 20 drops Eucalyptus oil, 10 drops Rosemary oil, 5 drops Clove oil (optional), 1 dessert spoon vodka/rubbing alcohol, 1 dessert spoon vinegar. Mix all together with 100-200ml water (depending on your bottle size) in a glass spray bottle. I am hoping that this mix will be enough, and  I have heard good things. But as India has a (low) risk of malaria I may pack a small bottle of Deet (as much as I don't want to) in case the former doesn't work. Hopefully I won't need to use it and can pass it onto someone once I return! I will update my progress using the zero-waste spray as the trip goes on.
Sun lotion – one of the hardest to find zero waste! Regular sun screen can be detrimental to our seas (from people swimming) and contain strong chemicals that the skin absorbs to block the sun's rays. The most eco-friendly (and healthier) sun lotion options are therefore those that contain zinc-oxide or titanium dioxide. This is a natural sunscreen which sits on top of the skin rather than being absorbed, providing a natural sun barrier. I still have a Biosolis sun lotion left over from last summer which, although containing good ingredients and a dedication to protecting the environment, has a plastic bottle. However, I believe there are now more zero-waste zinc-oxide sun lotions appearing on the market, which I will post links to here soon.
Eucalyptus oil – for cuts, bruises and bumps.
Toothbrush – I am currently using The Environmental Toothbrush which I think cost me £2.95. The handle is made of 100% bamboo which can be composted (once the brushes are pulled out), or re-used i.e. become a cute plant label. It comes in a toothbrush sized recyclable cardboard box.
Toothpaste – I am currently using a little jar called Truthpaste which tastes of fennel. I bought the 120g jar which cost me £2.85. There are also recipes online for making your own. The zero-waste toothpastes never will taste like normal toothpaste, but they are getting better! And I think this one tastes pretty good. You can find both the toothbrush and alternative pastes in health food shops such as Planet Organic, Wholefoods and As Nature Intended.
Mooncup (if female) – Giving you up to 8 hours protection (and sometimes more) these are amazing for long journeys. Also fab for places where drains are too small to take tampons and there are unlikely to be bins around. All you need is a bottle of water and you are good to go. Being just a single item, it means you have much less to pack. It also saves you huge amount of money after the initial purchase. Sold in Boots and most health food stores.
Additional items
Safety pins – I never go anywhere without these, even at home! Super useful for altering clothes, holding loose pockets or bag openings together to stop pick-pocketers, and keeping things together in one place. You can often buy these without packaging in a string-like form where they are clipped onto one another. Try looking in a sewing store.
Kindle – I am hesitant about buying multiple electronic items. But a Kindle saves huge amounts of paper and weight from buying books. It is super light and stores large amounts so is brilliant to take travelling. Kindle books are also usually much cheaper than buying the actual copy. I recently found out Kindle also has a new family setting, where you can share your purchases with one other person and vice versa, meaning double the reading power. Try and get one second hand if possible! If you are an avid reader, Amazon currently offer a £7.99 unlimited Kindle book download.
Solar powered phone charger – this isn't a necessity. And technically isn't zero-waste. But if you are going on long treks or to remote areas with no electricity, but still want to get some good photos on your phone, a transportable solar powered charger bank is much better than a standard one. You can find these online quite easily – make sure you message to request plastic free packaging!
Old scarfs – either old ones from home, from a charity shop, or old clothes cut into strips – useful for tying back hair, using as belts and covering your shoulders/ giving extra warmth.